Time Travel Romance
Status: Publication date Sep 3 2014
Length: Novel (307 pp; 98,000 words)
Ebook Price: $4.99 (Pre-order price $3.99)*
Trade paperback: $14.99
She's finally met the man of her dreams. There's only one problem: he lives in a different century.
"A fresh, charming new voice" – New York Times bestselling author Tessa Dare
HOW FAR WOULD YOU TRAVEL FOR LOVE?
A mysterious artifact zaps Isabelle Rochon to pre-Victorian England, but before she understands the card case's significance a thief steals it. Now she must find the artifact, navigate the pitfalls of a stiffly polite London, keep her time-traveling origins a secret, and resist her growing attraction to Lord Montagu, the Vicious Viscount so hot, he curls her toes.
To Lord Montagu nothing makes more sense than keeping his distance from the strange but lovely Colonial. However, when his scheme for revenge reaches a stalemate, he convinces Isabelle to masquerade as his fiancée. What he did not bargain on is being drawn to her intellectually as well as physically.
Lord Montagu's now constant presence overthrows her equilibrium and her common sense. Isabelle thought all she wanted was to return home, but as passion flares between them, she must decide when her true home—as well as her heart—lies.
Available for pre-order:
Or add to Goodreads
* The retail price will be $4.99, but from now until shortly after its release, it will be available for $3.99
Reviews
"Man oh man, was their chemistry awesome!! I loved how they played off each other mentally but when the physical happened….YOWZERS!!!!!" – Angie with TwinsieTalk, 5 stars
"The moment I started reading this book I immediately thought of Outlander by Diana Gabaladon and Confessions of a Jane Austen Addict by Laurie Vierra Rigler. The concept of time travelling to one of my favourite time periods. I immediately fell in love with the concept and the plot! This book was amazing! A definite top ten contender and I can't wait to re-read it as I breathlessly read as fast as I could to learn what would happen next." – Kiltsandswords, 5 stars
Are you a book reviewer?
If you're interested in a free copy in exchange for an honest review, please fill out this form and I'll put you on the list.
Pin on Pinterest!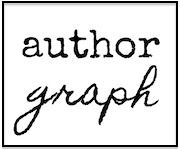 Contests
Grand Prize Winner
First Place
Other